With your portfolio, keep an eye on your crypto prices and holdings value, in a beautiful and minimalistic application.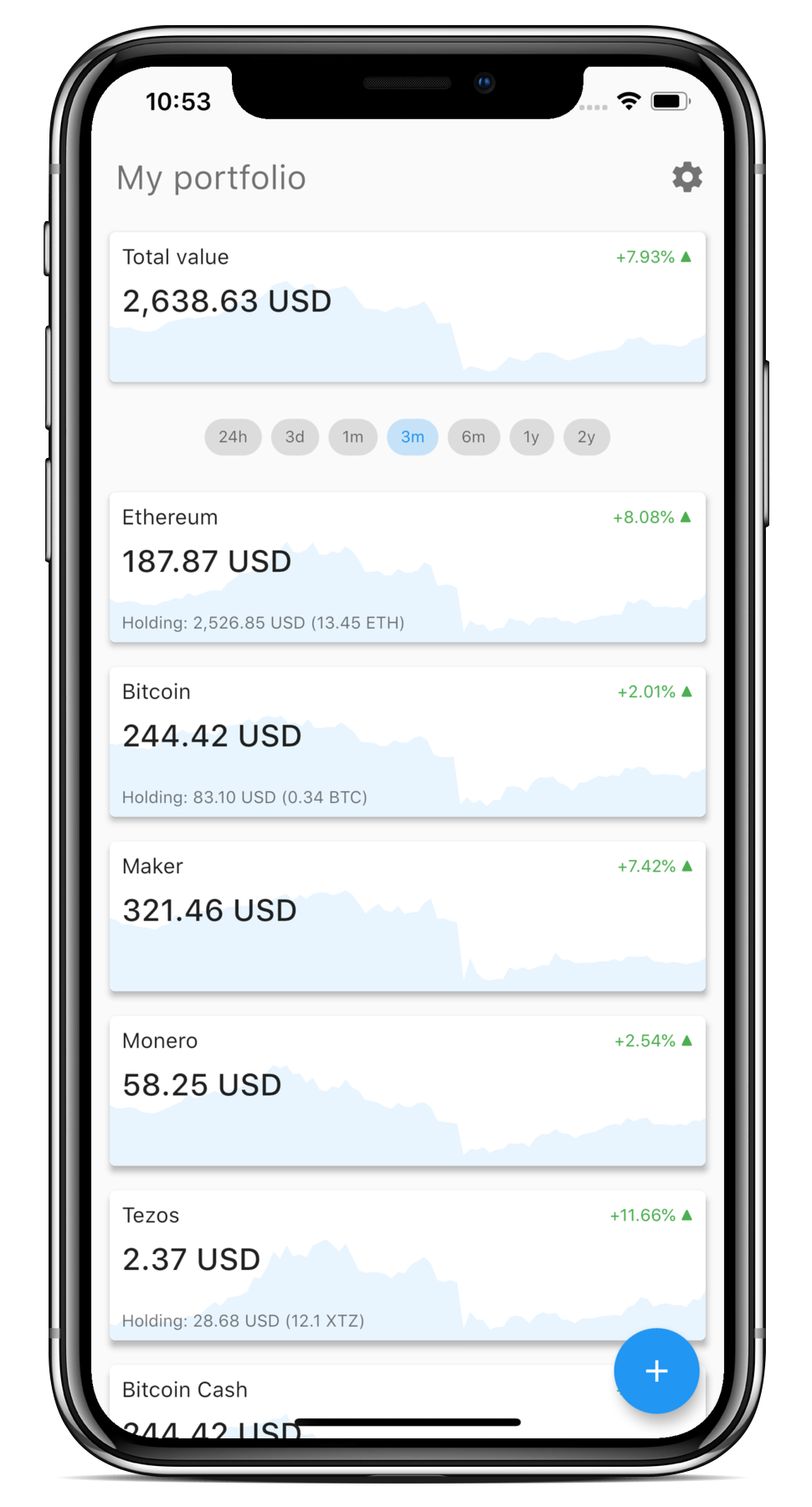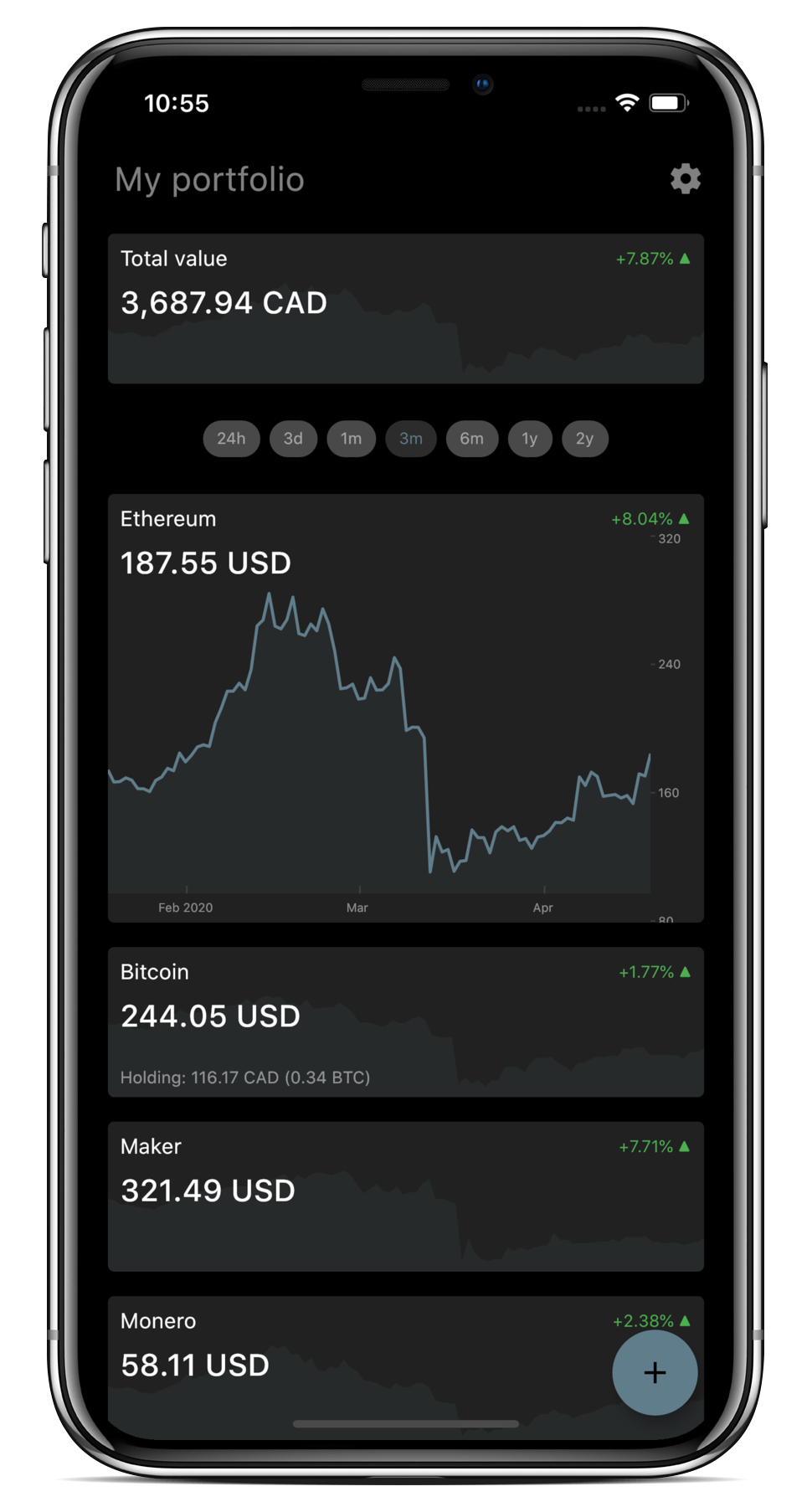 Features
Keep eye on all your cryptoassets prices, and the value of your holdings in your portfolio.
Enter each cryptocurrency you want, whether you own some of it or just want to keep an eye on its price.
Watch the value of all your assets individually or the total value of your portfolio.
Display charts of crypto prices or your holdings' value.
See the prices in a currency and your portfolio value in another.
In the future…
Synchronize across several devices by creating an account.
Display other information, such as market cap or daily trading volumes.
Technical stack & credits
Contribute
Feel free to request features or report bugs by submitting an issue or even pull-requests if you want to contribute in any way 😊.
Licence
Published under the GNU GPL v3 (see LICENSE).